ACCOMMODATION
Please be informed, that Local Organizing Committee is responsible for the whole reservation in Radisson Blu Hotel, a 4 stars hotel with adaptation for disabled people.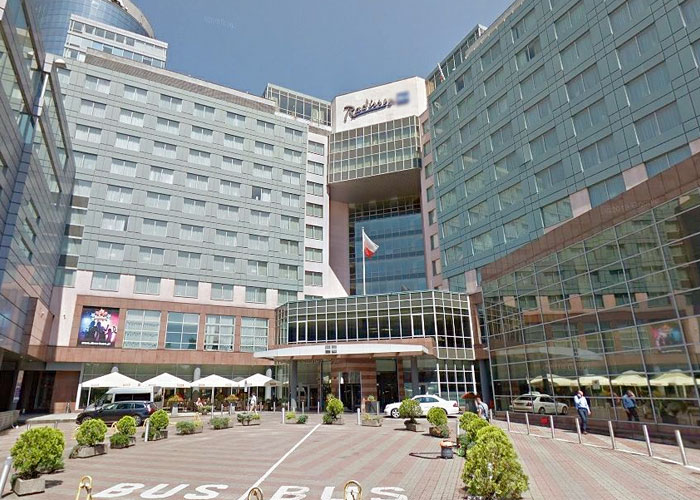 Hotel RADISSON Blu
This Hotel has been chosen because of excellent standard and a high quality of service. Besides LOC cooperate with this hotel from 2006 and guarantee suitable accommodation during the competition. Radisson Hotel is also located close to competition object which allows an easily transport for all teams.
Below we present you accommodation details:
Hotel RADISSON Blu
pl. Rodla 10
PL-70-419 Szczecin, Poland
phone: +48 91 35 95 595
www.radissonblu.com
Please note, that above hotel is only official hotel for competition and no other hotels are permitted to use by competition participants.
Accommodation fee
includes full board alimentation:
Double room: 100 € per person per day
Single room: 120 € per person per day
---

All accommodation fees must be paid directly to the LOC upon arrival at the competition, not to the Hotel.
The hotel will be in charge only to collect any necessary extra costs incurred during your stay (i.e. laundry, telephone, mini bar, etc.)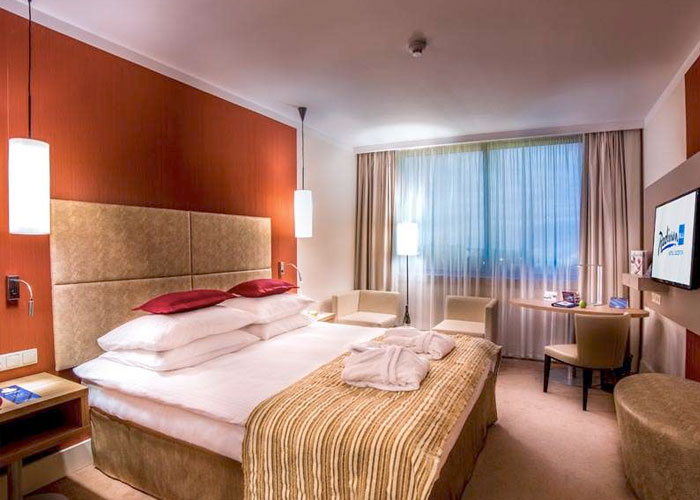 EARLIER ARRIVALS
In normal conditions Radisson Blu hotel has check-in for guests at 2 p.m.
In special cases, we can try to welcome organized groups earlier than at 2 p.m.,
after consulting this matter with hotel's manager. Because of this fact, we kindly ask
you to include this information in the Final Entry Form. For the organization of accommodation for early arrivals and days outside of the Competition, please contact the LOC to make arrangements.
WHEELCHAIR USERS
To improve arranging accommodation, we kindly ask national representations to fill with care the Final Entry Form with information about wheelchair users. This is necessary information for booking suitable rooms in Hotel.
PARKING
Information concern guests coming with their own cars. Please be informed, that the LOC
will not refund payments for parking at hotel area. Charge should be paid at Radisson Blu Hotel reception.
CAR – 35 PLN / day (approx. € 10/day)